Posted by admin on August 23, 2011 ,
247 Comments
We had a blast at the Holiday Inn Yalong Bay last weekend. Here's the video we shot.
Posted by admin on April 27, 2009 ,
2 Comments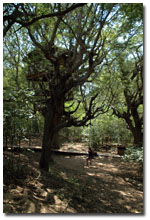 We've just taken a lightning tour of the Sanya treehouse hotel – lightning because the usual entry fee to the Sanya Nanshan Cultural Tourism Zone, which hosts the hotel, is 150 yuan per person. Our host, Leon, could get us in for free, but only for half an hour. He floored the accelerator on our golf cart, delivering us to the site with just enough time for some ooohs and aaahs and the taking of photographs… (more)
Posted by admin on April 16, 2009 ,
1 Comment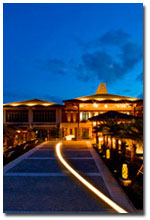 Sanya has more than a hundred hotels. Together they have more stars than an Elvis impersonator's jump suit. Here is a short introduction to some of those hotels.
(We have to say that this page is a work in progress, mainly because we're not the type of people that get to stay in beautiful hotels very often. However, we have visited most of the main hotels in Sanya over the last few months, and here are some of the ones we like the look of…(more)