The First Annual Sanya Music Festival, June 27-28, 2009

We're not letting you off lightly. Pack up your guts, trunks, bikini, shades, SPF 30 and your best sense of adventure. You've got things to do before the rocking starts at the First Annual Sanya Music Festival...
Sea Kayak off a deserted tropical beach (40% off) Shoot a round of 18 holes at Luhuitou Golf Club (55% off) Scuba dive off East Island (58% off) Bounce a Waboba Ball (33% off) Harpoon a whopper off a tropical reef (27% off) Surf a killer wave (15% off) If you don't know how to surf, take a lesson (14% off) Windsurf in Sanya Bay (50% off) Make like James Bond on a jet ski (40% off) Dangle from a very large kite Down a Bloody Mary (33% off) Ride a wake board (10% off) Take an off-shore fishing trip (27% off) Sail a 5-man dinghy (40% off) Charter a yacht (10% off) Buy a pair of crocs (60% off) Snorkel a reef (27% off) Massage away your aches and pains Down two-for-one cocktails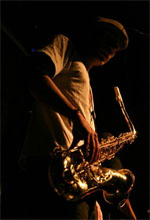 Fat Daddy's, Sanya Bay, brings you the First Annual Sanya Music Festival on Sunday, June 28, 2009. In support of the event, just about every major adventure and action sport company in Sanya is offering amazing discounts on both June 27th and 28th. Now there's no excuse not to make a weekend of it.
Fat Daddy's is offering dinner for the festival at 250 yuan per person (with a minimum of four people per table). That buys a choice of Fat Daddy's famous roasted chicken or grilled fish with salad, spanish rice and home-made pesto, plus free flow of Hainan Beer. Guests can keep their table for the whole evening.
An extra 150 yuan per person buys free flow of margarita, red & white sangria, and rum or whiskey with a mixer other than Red Bull.
The music on the evening of Sunday 28th runs from 5pm to 1am, and features the Lions of Puxi, Rhythmix, Jazz Fusion and DJ Teng Boon, with special guest appearances by Bernie (singer), Eugene the percussionist and Christopher Kelley on the electric guitar.
All who attend the event receive a book of discount tokens, valid for Saturday 27th and Sunday 28th, covering a huge range of activities offered by local Sanya companies.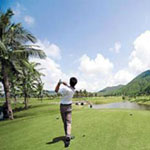 Highlights Include:
- An 18-hole game of golf at the Luhuitou Golf Club for 800 yuan - including green fee, caddy, cart, locker room and insurance
- Scuba diving off East Island for just 280 yuan
- Surfboard rental in Dadonghai for 170 yuan
- A half-day sea kayaking and snorkeling trip for 240 yuan
- Windsurfing at the Sanya International Windsurfing & Sailing Club for 100 yuan
And lots more...
Some activities require booking in advance. For more information on this, click here.
To reserve a table at the music festival , contact Sheldon Habiger at sheldonhabiger@yahoo.com or call him on 015120873775.

For a full list of sponsored activities, prices and reservations, click here.
For information about the food and music at the festival, click here.
For a map of all the participating venues, click here.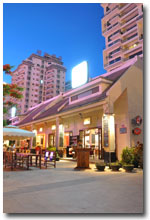 Sponsors of the Sanya Music Festival

Fat Daddy's - Situated in a beachfront villa on Sanya Bay Road, near the junction with Jin Ji Ling Lu, Fat Daddy's is Sanya's leading American-style eatery - www.sanyafatdaddys.com
Sanya Expat - The brainchild of motivational speaker, jazz pianist, event emcee and Sanya resident, Mario Cavolo - www.sanyaexpat.com
Sanya Bounce - China distributor of the Waboba Ball - the ball that bounces on water. www.sanyabounce.com
The Sanya Luhuitou Golf Club - Superb seaside golf course on the Luhuitou Peninsula just 3km from Sanya City - www.lhtgolf.com

The Sanya International Windsurfing & Sailing Club - Situated in front of the Howard Johnson Resort Sanya Bay, the club offers coaching and rental for sailing and windsurfing and also runs diving expeditions to East Island.
Hainan Adventures - Australian-run adventure travel company specializing in school and corporate groups and offering surfing, sea kayaking, rainforest trekking, mountain hiking and scuba diving - www.hainanadventures.com
Surfing Hainan - American-run surf shop situated in Dadonghai, 200 metres from Sanya's best summer surf, offers surf training and board rental, and also runs surfing expeditions up the coast in the winter months - www.surfinghainan.com
The St Ives Seaview International Hotel - Five-star hotel in Sanya City by the Sanya Bay beach.
Trophy Fishing/Roger K - Dadonghai-based company offering off-shore fishing trips, diving, spear gun hunting and kite surfing - www.chinadive.ru

Visun International Yacht Club - Brand new marina with a range of gorgeous new yachts and motor cruisers, with brands including Pershing and Beneteau, available for charter - www.visunyacht.com
Sun Spa - Beautifully-designed luxury spa in new, Thai-style wooden development on Dadonghai's seafront promenade - www.shapeshine.com
JZ Club - Shanghai's leading venue for live jazz performances - www.jzclub.cn
Crocs - The amphibious shoes that need no introduction - www.crocs.cn
Just Beer - Official importers/distributors of some of the world's best beers - www.justbeer.cn
Dreyer's Ice Cream - Nestle owned producers of premium ice cream - www.dreyersinc.com